Keep moving
You want a professional 1:1 support on your travels? As a certified personal trainer, I accompany entrepreneurs, business people, musicians and actors around the world. My customized training program takes into account the individual needs and goals of my clients and includes effective workouts as well as nutritional recommendations to help them increase their energy levels, reduce stress and maximize their performance. Whether in exclusive hotel suites, on private yachts, or in the hectic backstage areas of concerts or film shoots, I'm here to help my clients stay fit, healthy, and in top shape while traveling.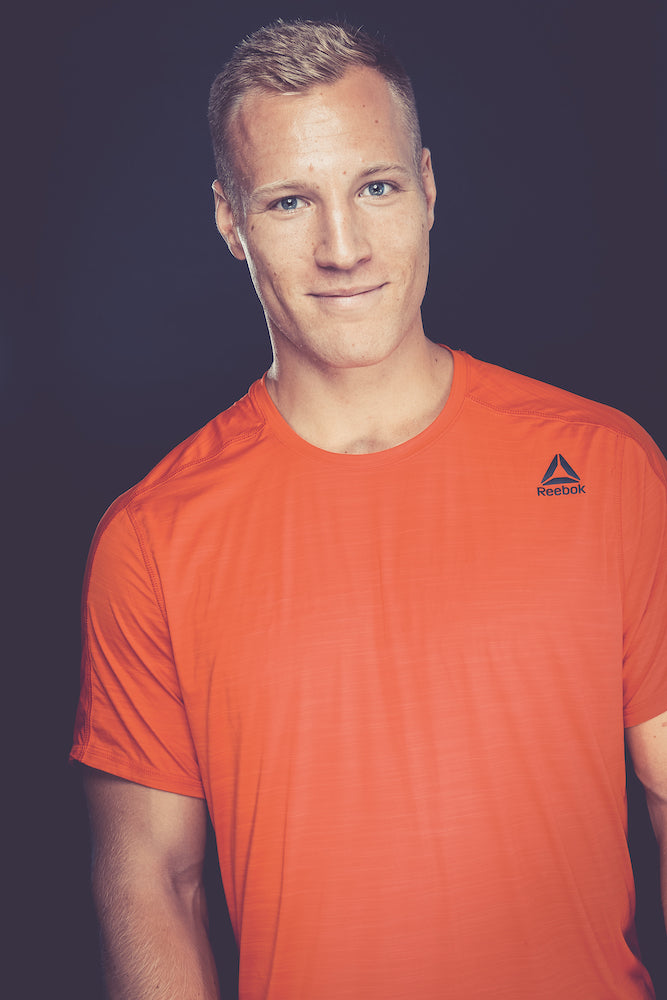 Your Coach
As a certified personal trainer and fitness coach, I help my clients exercise effectively without wasting time. In the past years I have been able to accompany more than 60 men and women on their way to a healthy and fit body. My clients include entrepreneurs, celebrities and frequent travelers who want to lose 5-10kg and regain their old fitness. Meanwhile, more and more well-known companies, such as Commerzbank AG, trust in my expertise and my developed training concept.
ANFRAGE STELLEN
For all, who want more
My offer is aimed at entrepreneurs, managers and executives who want to keep fit while traveling and on vacation.
Fitness vacation

Combine relaxation with an active lifestyle and treat yourself to a vacation that will take your fitness to a new level.

Plan trip

Business trip

Boost your productivity and performance with customized workouts on your business trip.

Plan trip

Tour / Preparation

Being on tour requires not only creative energy, but also physical endurance and mental strength.

Plan trip
My training concept
In my search for how to best help my clients, I found an extraordinary answer: Functional Training. Functional Training involves training natural movement patterns and coordinative processes. The result are...
More muscles 💪

Together we will strengthen all the major muscles of your body and relieve/prevent pain.

More health 🩺

Regular exercise and a healthy diet are the basis for a strong immune system.

More fitness 🏋️‍♂️

Effective exercises to improve your strength, endurance, agility, coordination & speed.

More energy ⚡️

Goal-oriented workouts for more energy and power to better accomplish everyday tasks.
What awaits you
... if you decide to take a fitness vacation with me.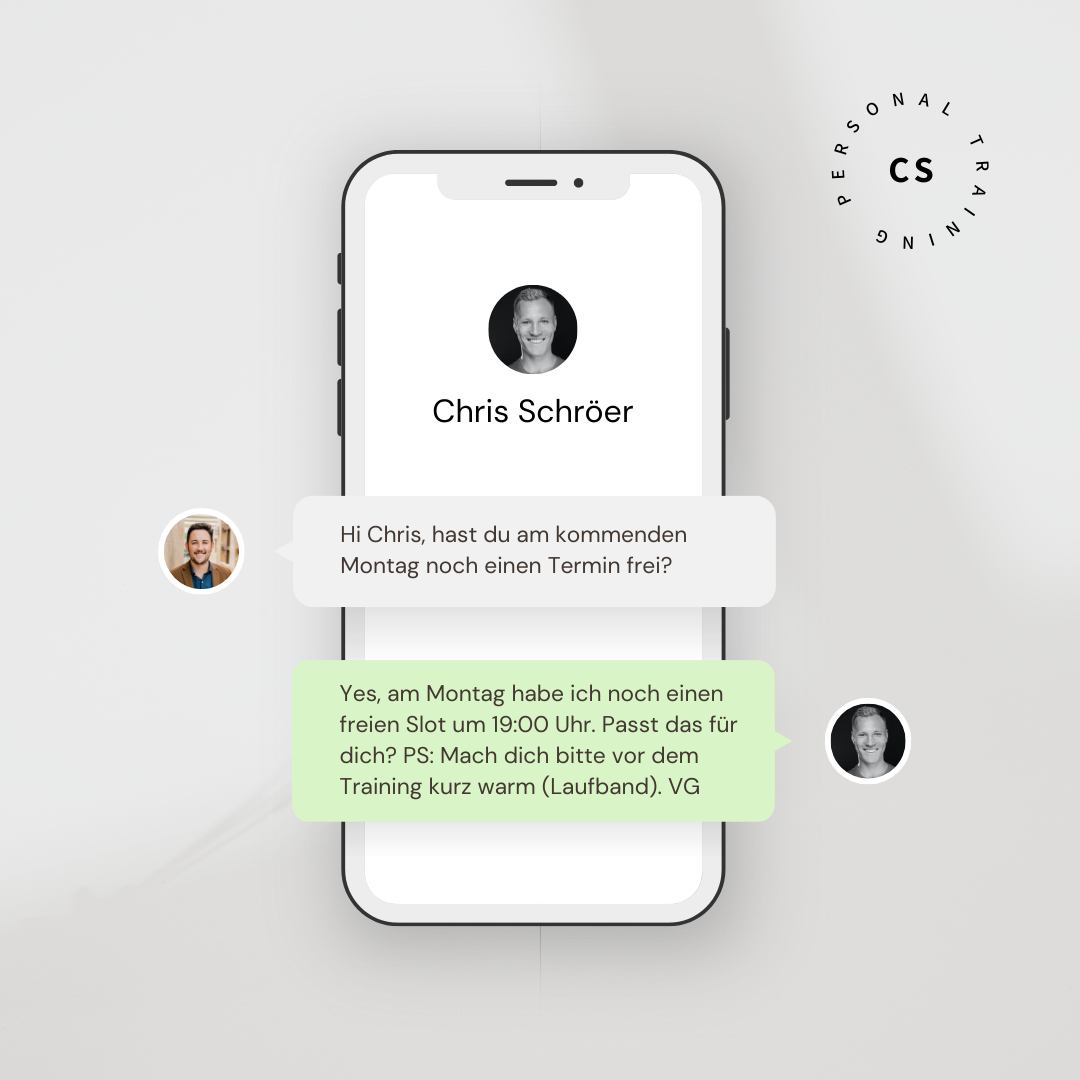 Personal Training
Customized workouts specific to your personal fitness level and training goal.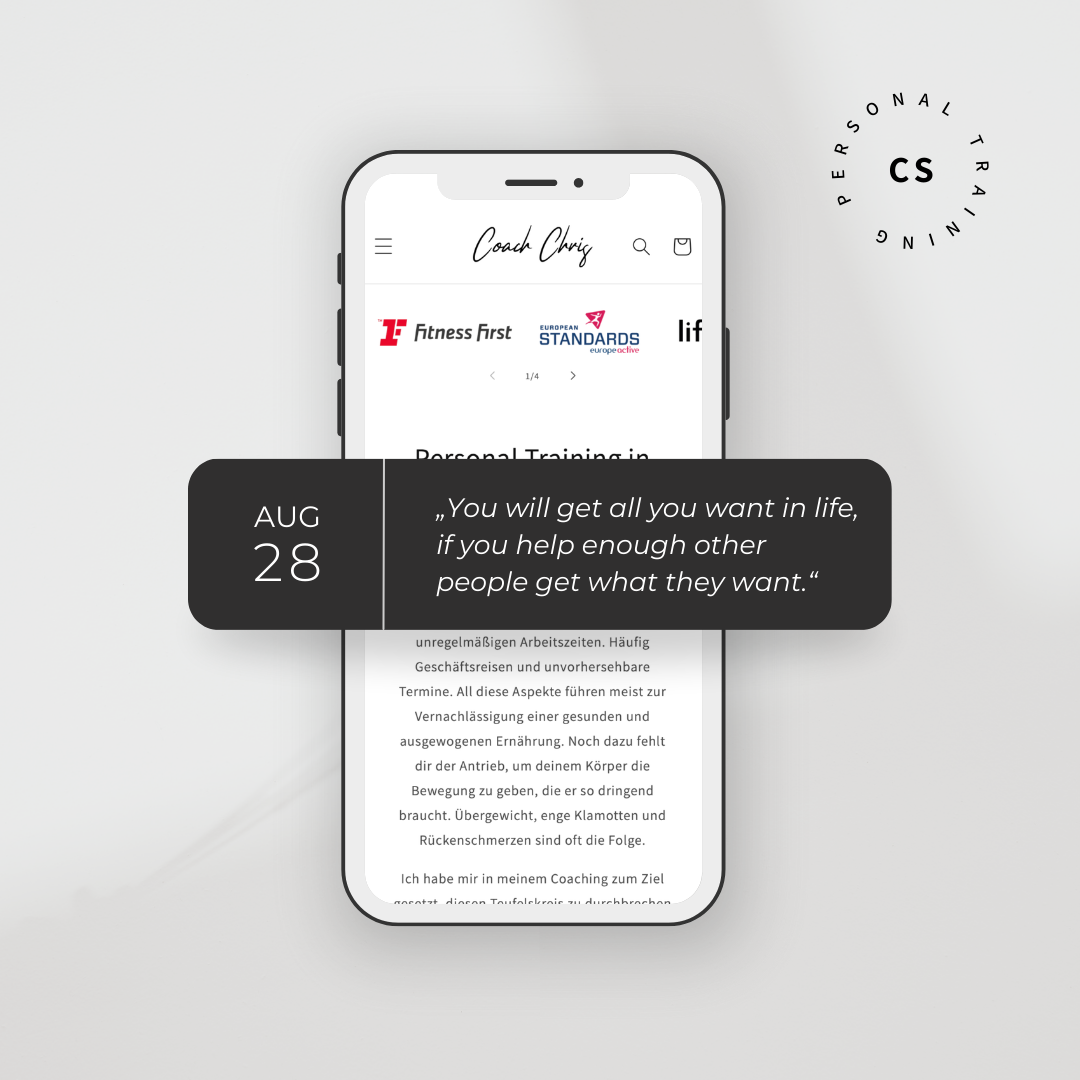 Top motivation
Flexible training dates and a structured training concept help you to exercise regularly - without wasting time.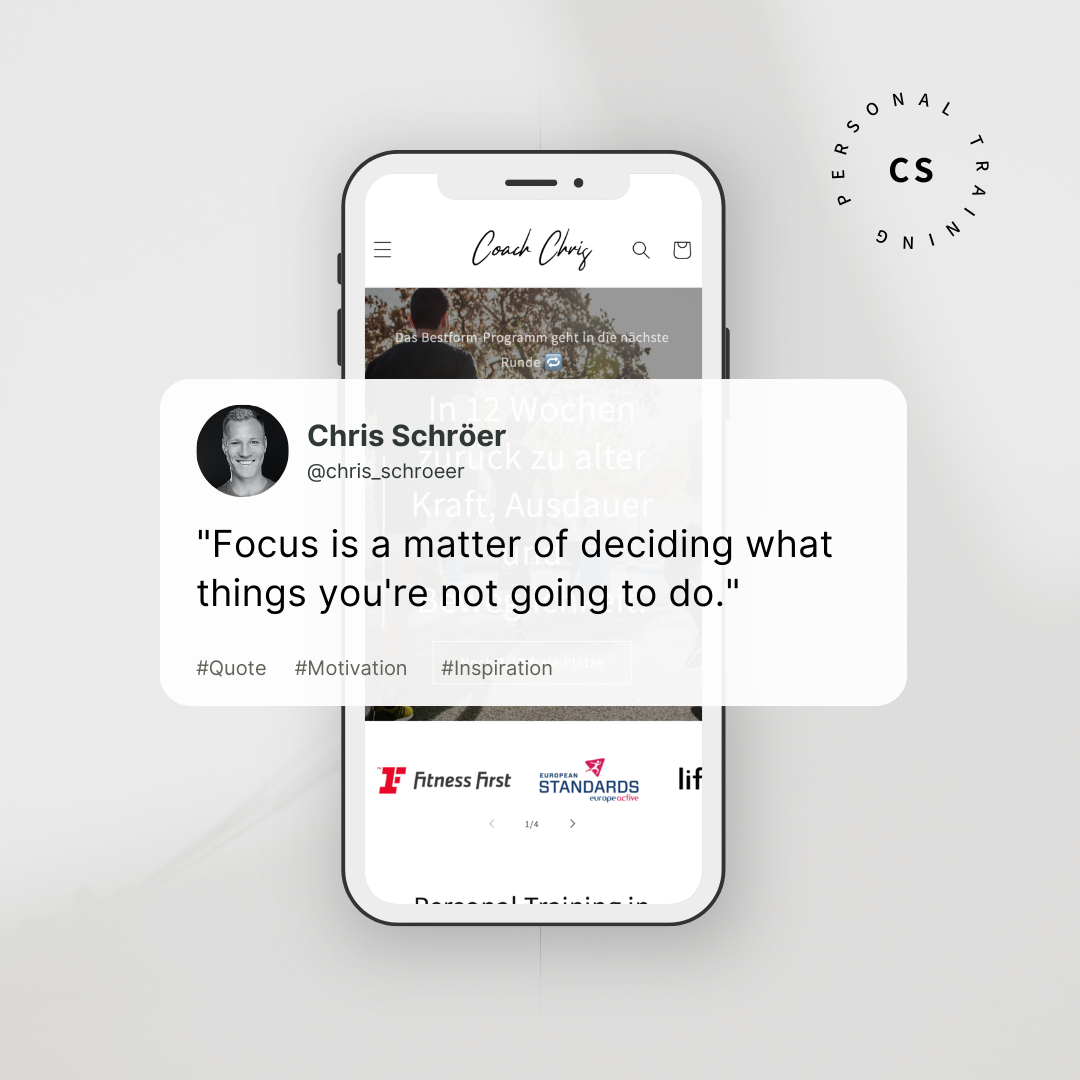 Mindset-Boost
How to get the right mindset and change your relationship with sports and exercise for the better.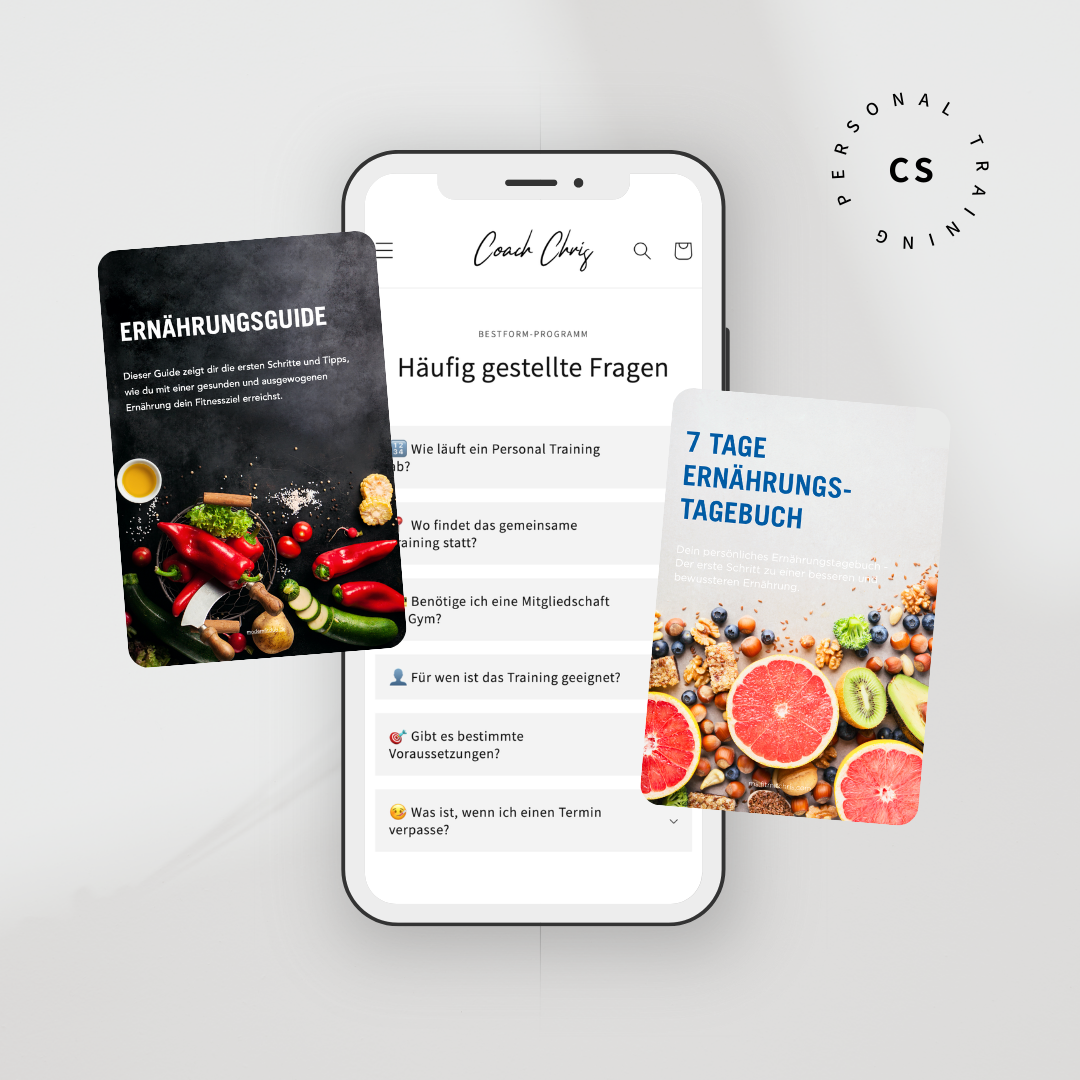 Tips & checklists
Helpful tools for your training goal and what you should pay attention to now! (incl. calorie calculator and nutrition guide)
The perfect mix
Many businessmen & celebrities from media and economy book a "Personal Trainer on travel" to combine sport and relaxation. Benefit from my years of experience as a Personal Trainer and enjoy an intensive workout on Sylt, in Monaco or on the Côte d'Azur.
My clients include entrepreneurs and celebrities who travel the world a lot, looking for a way to keep their body in top shape. No matter where, no matter when. As your official fitness partner, I will create a fitness program that is perfect for your fitness level and training goals. Contact me now for more info by sending me a message through the contact form:
Possible destinations
To these places I accompany you for personal training
Questions & Answers
Frequently asked questions about Coach Chris as a travel companion
Collapsible content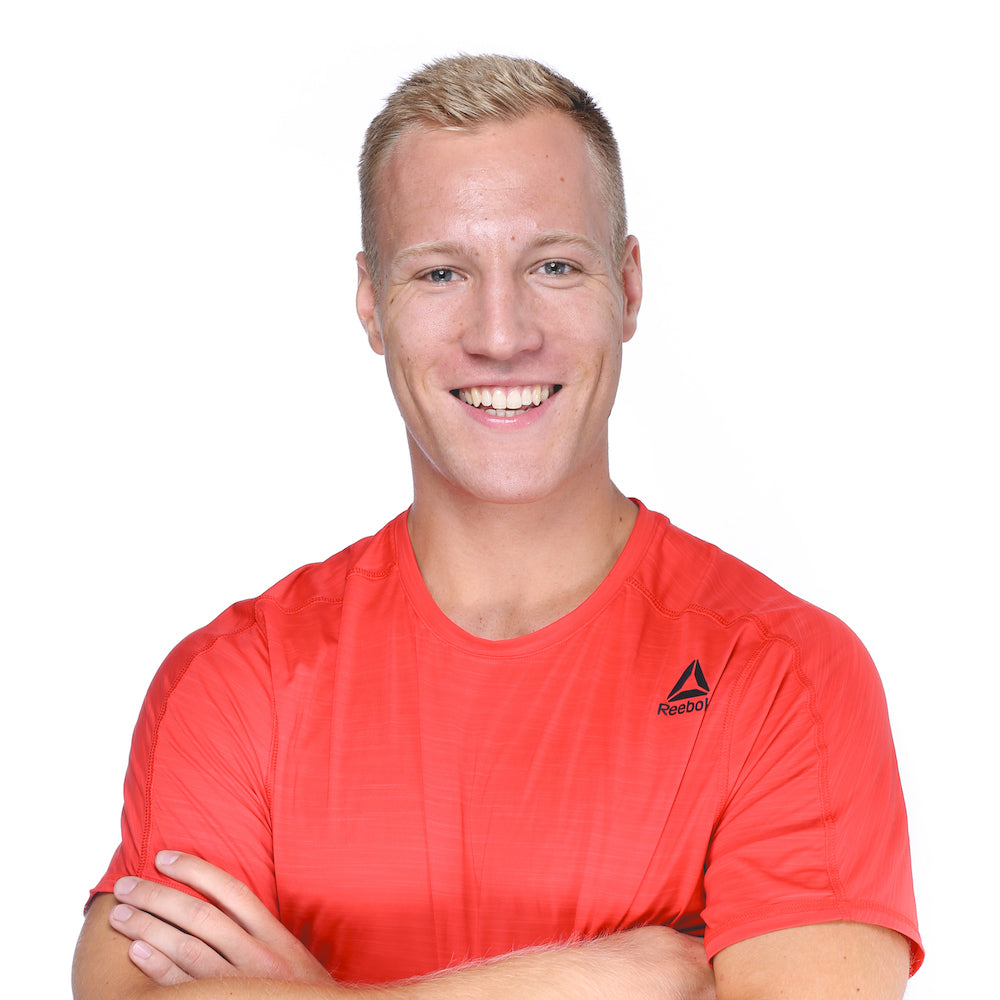 💶 What does the care cost during my/our vacation?

That depends entirely on the type, scope and duration of the planned trip. The best thing is to write me a short message via the contact form. Then I can tell you more about it.
👩‍👧‍👦 Do you have experience caring for children?

Yes, I can also put together a training program for your children and guide them professionally. The workouts focus on easy-to-implement exercises and the fun of sports.
📍 Can you also come to X at short notice?

Usually trips of this kind are planned a few weeks (or sometimes months) in advance. Depending on where it goes, I can also make a short-term trip possible. Write me a short message for this purpose.
💪 How do you design the workouts?

The workouts usually start with a short warm-up session in which all major joints of the body are mobilized. After that, we complete a varied circuit workout that is tailored to your personal goals and fitness level.
🍎 Can you also help me with my diet?

Of course! A healthy and balanced diet plays a central role in my training program. Depending on which training goal you are pursuing, you should, for example, eat more proteins and / or fewer carbohydrates.

You will learn more about this in a personal conversation.
💬 What is the process for a collaboration?

Before I can accompany you on your journey, we must first discuss how you imagine the whole thing and whether I can support you in this project at all. Send me a message with the most important information via the contact form. I will call you back within 24 hours to talk about the fitness journey.