Your fitness - My job.
Are you stressed and feeling physically drained? Do you wish you had more energy, a sporty figure and a confident posture? Especially as an entrepreneur or manager, stressful everyday life poses many challenges. There is often no time for sport and relaxation. Annoying deadlines, pressure to perform and private commitments.
As an entrepreneur, I know this all too well, but stress slows down your professional success. It reduces your performance and has a negative impact on your health. But if you want to be successful in the long term, you need energy and power. Only if you are fit and approach things with ease, you can achieve your goals and climb the career ladder.
As a certified personal trainer, I'll get you in shape - mentally and physically! This training program is designed to help you improve your overall fitness, increase your energy levels and minimize your risk of cardiovascular disease.
What this program really brings to you
🫀 Reduction of the risk of cardiovascular diseases

⚙️ Holistic training program for (re)entry

💪 Improvement of general fitness (strength, endurance, coordination, etc.)

📅 Integrating new habits into your daily work routine

😊 Increase in well-being and quality of life

🩼 Finally pain-free after a serious injury or surgery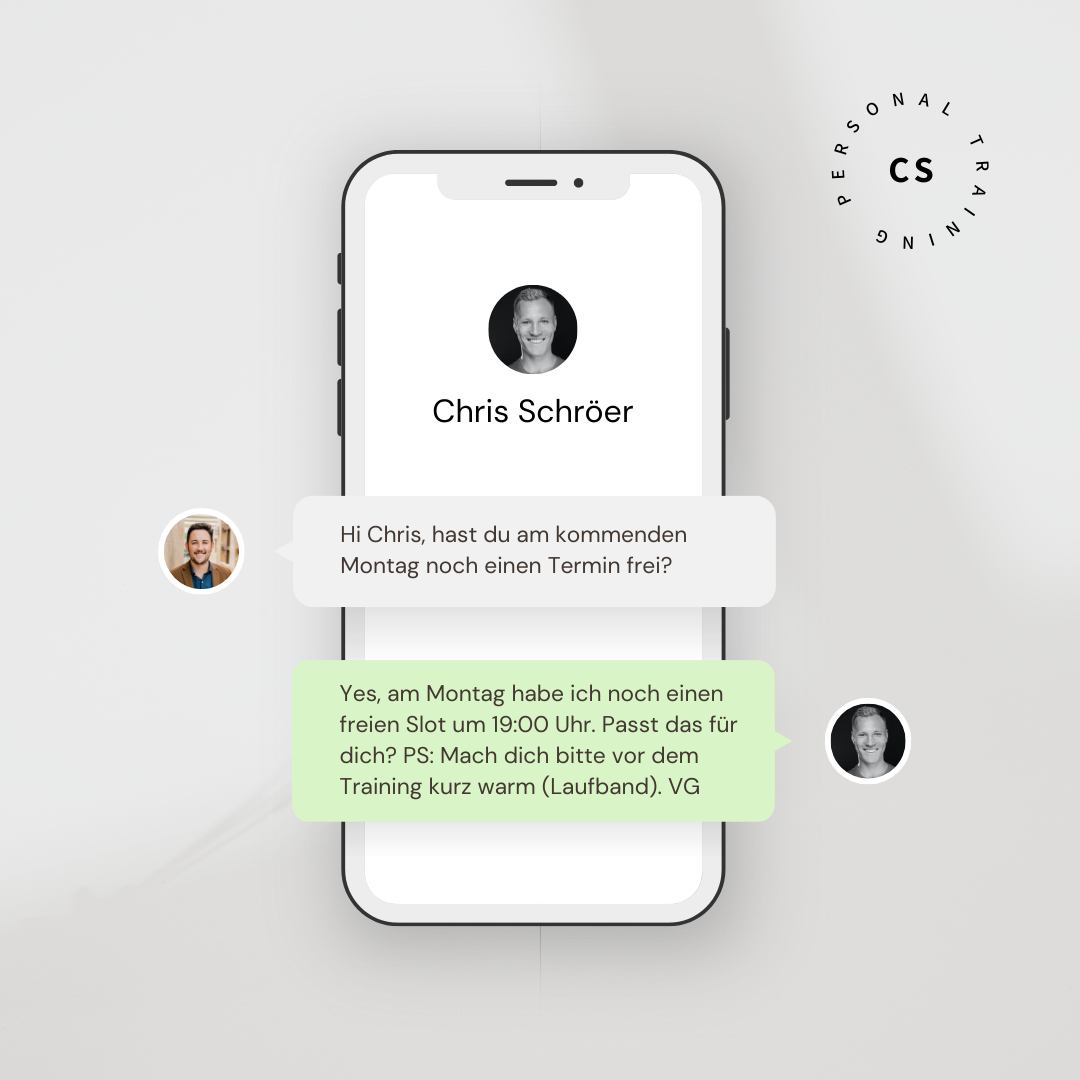 Personal Training
Customized workouts specific to your personal fitness level and training goal.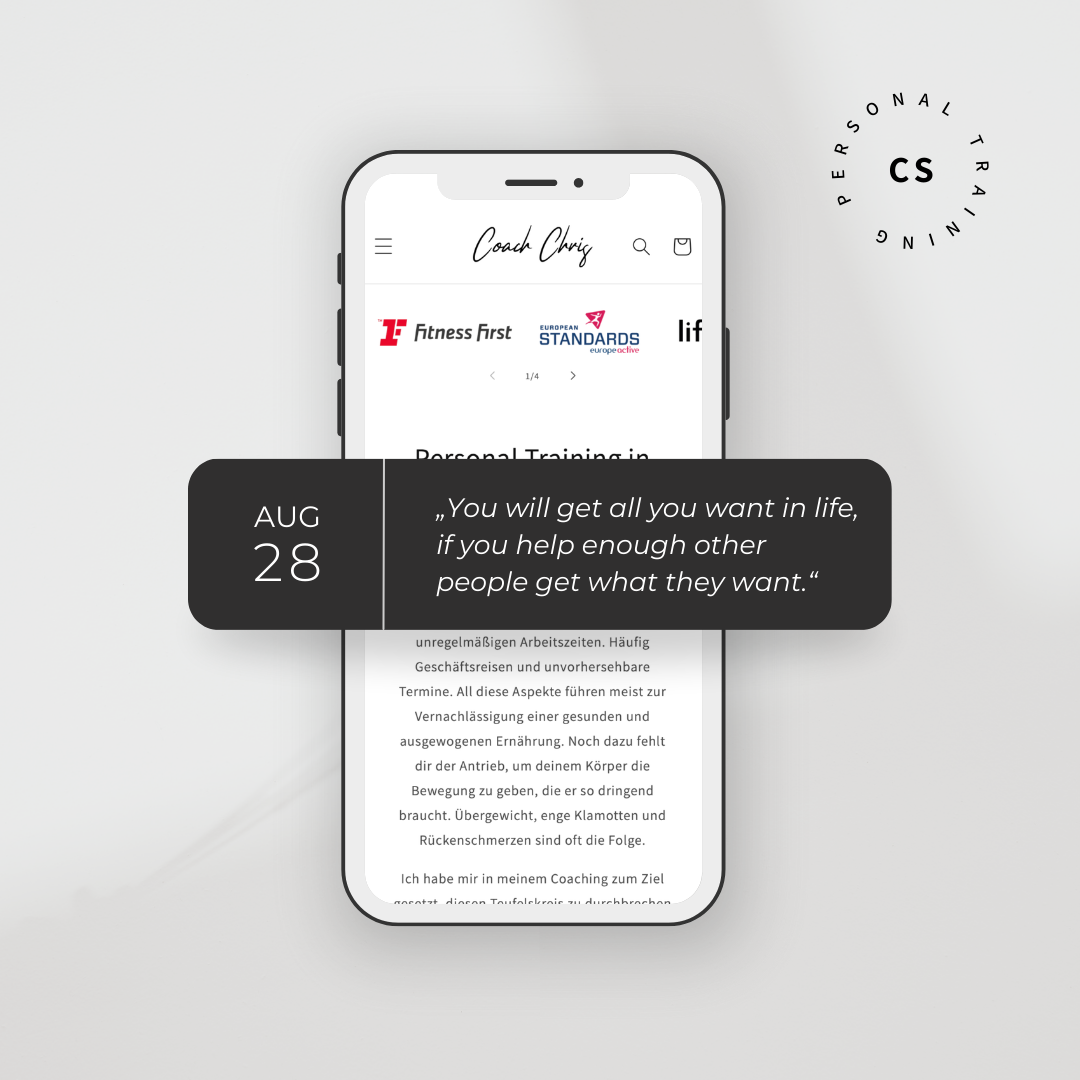 Top Motivation
Fixed training dates and a structured training concept help you to exercise regularly - without wasting time.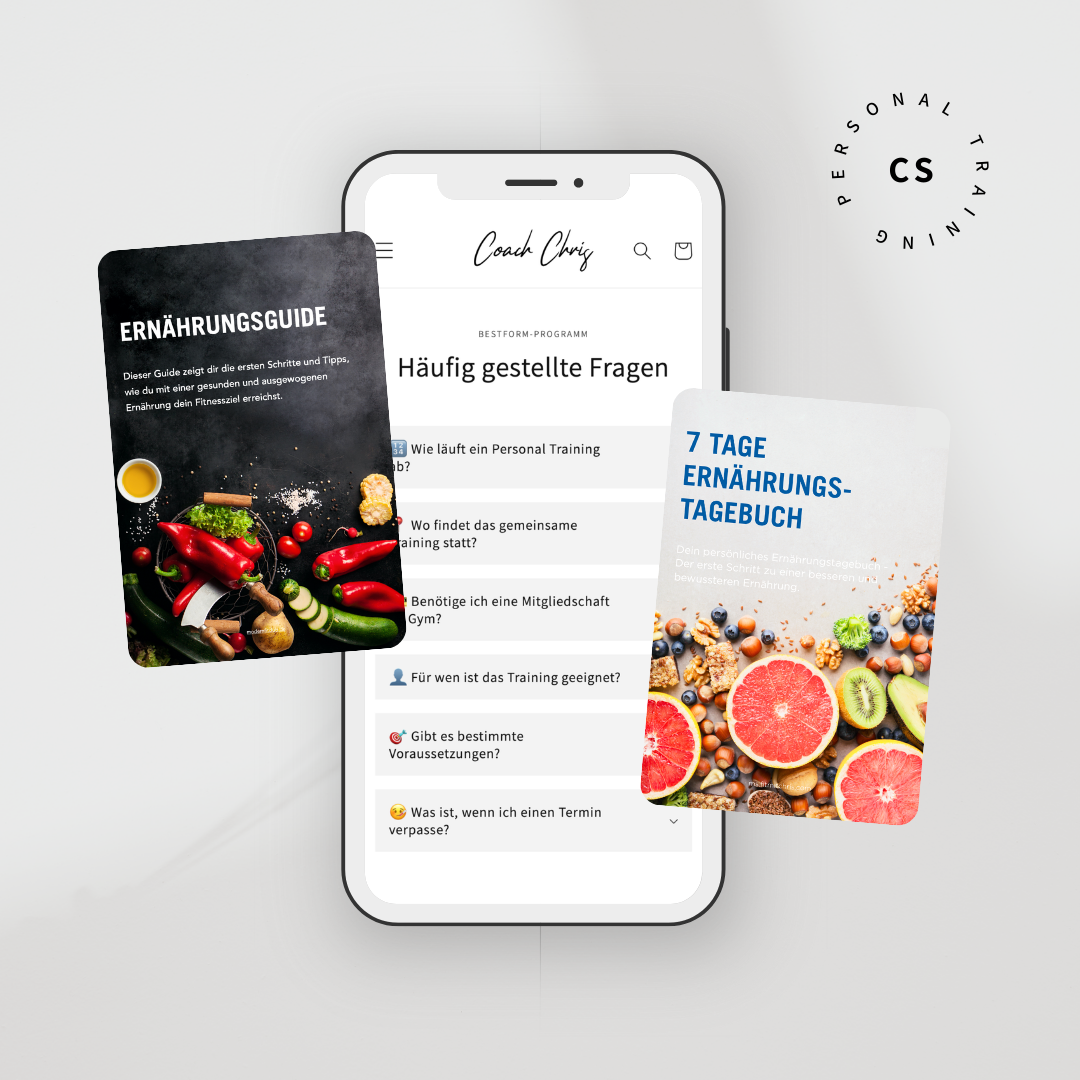 Tips & Checklists
Helpful free tools to get started and what you should definitely pay attention to now! (incl. calorie calculator and nutrition guide)
In addition, you get:
🎫 Training plan with varied exercises for at home workouts

📓 Exercise books to help you relieve back pain step by step.

🥤 Chilled water + fresh towel with every workout

📱 WhatsApp contact for questions about your training or nutrition

🧾 Recipe list with +80 recipes for cold & hot meals, snacks, sweets etc.
Where will you be after that?
In this coaching you will not only learn important basics for strength and endurance training, but also put them directly into practice. In addition, you will develop your body enormously and noticeably improve your strength, endurance and flexibility. Scheduled workouts will help you reach your goals faster and feel more confident along the way. At the same time, you will integrate new habits into your everyday life and transform your life in a healthy and fulfilling way.
You are finally taking off - no longer just theoretically in your head, but practically step-by-step towards a healthy and powerful body and mind.
Frequently asked questions
🔢 How does personal training work?

At the beginning, we define your goals in a detailed anamnesis interview and discuss the further procedure. The workouts usually start with a short warm-up session in which all the major joints of the body are mobilized. Afterwards, we complete a varied circuit training to improve your general fitness and health.
💪 Do we train alone or in a group?

So that I can fully focus on your needs, goals and physical conditions, each workout takes place 1:1.

Training in a one-on-one setting also provides space for open communication. You can discuss your questions, concerns or worries directly with me. This allows us to develop a deeper understanding of your needs and work together to find solutions.
📍 Where does the joint training take place?

The training location is the Viva Fitness Studio in Münster South. The studio has a large equipment park, various cardio machines and a functional area to improve your strength, endurance and flexibility. Alternatively, we can also train outdoors in the park or on the sports field in good weather.
🎫 Do I need a gym membership?

Yes, you need a membership to work out at the gym. But don't worry... The membership fee is 40€/month and can be cancelled monthly. So you only pay as long as you use the gym.
👤 For whom is the training suitable?

The Restart program is aimed primarily at entrepreneurs and executives who have neglected sports and exercise in recent years. My clients are no longer concerned with getting a six-pack. Rather, participants want to regain their old fitness and integrate a healthier lifestyle into their everyday lives.
🎯 Are there any specific requirements?

Basically, you should be fit and able to work under pressure and take the time to train hard at least 1x a week. Special knowledge about training with weights and small equipment is not required.
🤒 What if I miss an appointment?

As my customer, you are flexible in terms of location and time. If you miss a training appointment (e.g. because something came up at work), we will simply make up the appointment at a later time.
Customer testimonials
What my customers say about "Restart" coaching: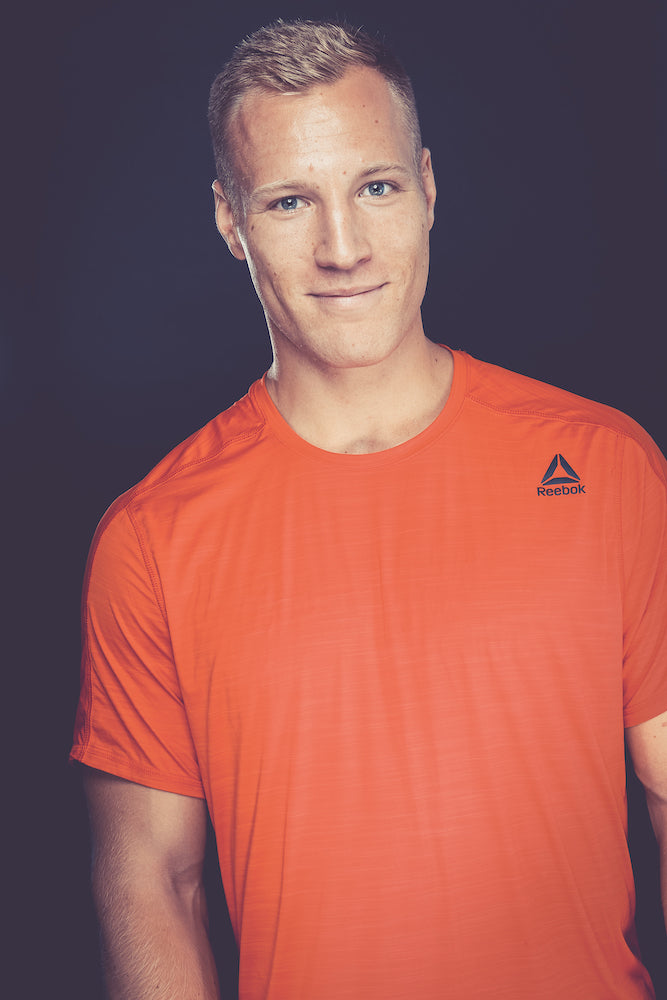 Everything at a glance
Program start: Any time
Program duration: Flexible
Number of training units: 1x per week
Training location: Gym (Viva Fitness) or Outdoor
Training goal: Improvement in general fitness
Costs: Starting at 85€ / training unit
ARRANGE PHONE CALL
Your next steps...
This training program is aimed primarily at people who have severely neglected exercise and sports in recent years. But it is not too late. Take the chance now and take control of your health. With effective exercises, I'll quickly put you on the right path to more strength, energy and well-being. And this is how it works:
1. Fill out form

Send me a message via the contact form and leave me your phone number so I can reach you.

2. Receive callback

I will call you back within 24 hours and answer all your questions about the training program, the costs and the rest of the process.

3. Complete trial workout

In a non-binding trial session you will get an insight into my work as a trainer and coach. The appointment lasts about 60 minutes.

4. Book training package

If you liked the first training together, you can choose between these training packages: 10 / 20 / 50 units.
💸 Money Back Guarantee
If you do not make progress within the first 4 weeks and are dissatisfied with the content of my training program, you will receive a full refund of all money invested.